Welcome
I recently received my Bachelor of Music from The Hartt School in Tuba Performance and Music Education. I am currently working as an 8th grade band director and a high school marching band instructor. This summer I played tuba in a Jazz Vespers Service, and competed with Claddagh Pipeband on bagpipes. As I am continuously seeking opportunities to play tuba I am interested in forming a brass quintet in northern New Jersey. Please contact me if you would like to join a brass quintet.
Links
Philadelphia Brass
Claddagh Pipe Band
The Hartt School of Music Dance and Threatre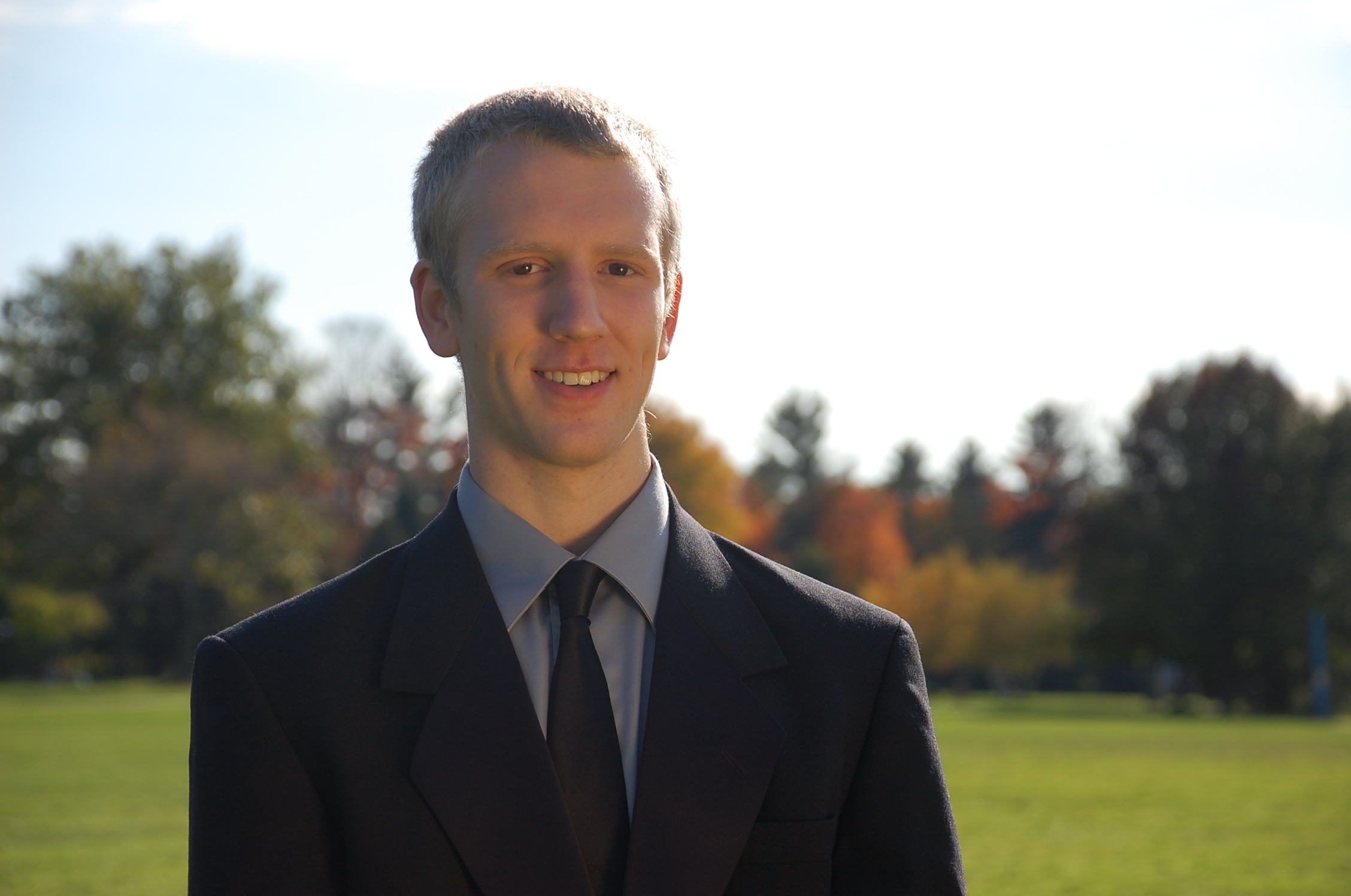 Biography
Currently teaching music at Lincoln Middle School in Hawthorne, NJ, Keith Williams is a professional tuba player, and teacher. Keith studied tuba under Scott Mendoker while he worked on his Bachelor of Music degree at The Hartt School. He has also studied under James Jackson, Jay Lichtmann, Kevin Cobb, and Daniel Grabois. During his time at Hartt he participated in ensembles such as Symphony Band, Wind Ensemble, Symphony Orchestra, Tuba Euphonium Consortium, Brass Ensemble, HICO, Tuba Euphonium Quartet, and was the principal tuba player for the Apollo Brass Quintet.
Keith has recorded with the Hartt Wind Ensemble for Susan Botti's new work, Terra Cruda, due to be released on the Hartt Wind Ensemble's third Naxos CD. He has also played in The Raven, a collaboration between Connecticut composers, musicians, and a contemporary dance department. Keith is proficient on bagpipes and plays at a wide variety of venues including benefit concerts, church services, concerts, weddings, funerals, and memorials. He is a member of Claddagh Pipe Band, a competitive pipe band that also plays at various events and parades.
Prior to his time at Hartt, Keith was already recognized as a successful musician playing in ensembles such as the New Jersey All State Band, and the prestigious All Eastern Band. In addition to his teaching and performing he is currently forming a brass quintet in northern New Jersey and serving as a handbell director.
Being of Scottish heritage and growing up in the "highlands" of northern New Jersey, Keith took a strong interest in the bagpipes. This sense of taking the past and bringing it into the future in a new way is what Keith aims to do as a musician on tuba as well. It is for this reason that playing on CDs and in performances of music written in the last few years is so important to Keith as music continues to evolve and move forward.
Repertoire
Tuba
[+] Brass Quintet

[+] Tuba Euphonium Quartet

[+] Concerti

[+] Solo
Bagpipes
[+] Reels

[+] Hornpipe

[+] Slow Air

[+] Strathspey

[+] Jig

[+] March

[+] Other
Recordings
In the future I will upload recordings into this section for a sample of my playing
Keith Williams
Tuba and Bagpipes
Education
2013
The Hartt School, The University of Hartford
Bachelor of Music in Tuba Performance & Music Education
West Hartford, CT 06117
2008
High School Diploma
West Milford Township High School
West Milford, NJ 07480
Teaching Experience
2013
Para Professional
Washington Elementary School (Hawthorne, NJ)
4-5 grade life skills class
2013
CPI Certification
2012
High School Internship
Guilford High School (Guilford, CT)
7-12 grade band
2012
Middle School Internship
Torrington Middle School (Torrington, CT)
6-8 grade band and lessons
2012
High School Internship
Simsbury High School (Simsbury, CT)
9-12 grade orchestra and band
2011-2012
Elementary School Internship
University of Hartford Magnet School (West Hartford, CT)
Pre-School general music
3rd grade beginning strings
4th grade beginning band
2011
Sectional Coach
Greater Hartford Youth Wind Ensemble (GHYWE)
2011-2012
Executive Board for NAfME (MENC)
Treasurer
Performing Experience
2012-Present
Claddagh Pipe Band
2006-Present
Freelance musician on tuba and bagpipes
2012
The Raven
Tuba Player in pitt orchestra
The Raven is a 2012 composition by Bill Holden utilizing a small band and contemporary dancers
2009-2011
Apollo Brass Quintet
Principle Tuba Player
2011
Hartt Independent Chamber Orchestra (HICO)
2011
Terra Cruda Recording
Due to release on a Naxos CD
Terra Cruda is a work composed by Susan Botti.
2007
All Eastern Band
Employment History
2013-Present
Para Professional
Washington Elementary School (Hawthorne, NJ)
4-5 grade life skills class
2008-Present
Restaurant Wait Staff
Breezy Point Inn (Greenwood Lake, NY)
Busboy
Food Runner
Server
Chef
Honors
GPA: 3.88/4.0
2008-2012
Performing Arts Scholarship
2009-2012
President's Honors
2009-2012
Dean's List
2008
Semper Fidelis for Outstanding Musicianship
Skill Set
Musical
K-12 Music Educator
Tuba Performer
Bagpipe Performer
Non-Musical
Web Development (HTML, CSS, Javascript, PHP, MySQL)
Math (Calculus, Statistics)
Contact Me
Keith Williams is available for tuba lessons, tuba performance, and bagpipe performances for any events including but not limited to parties, church services, graduations, weddings, funerals, and memorial services. If you would like to contact Keith, book him, or learn more please email him at williams@tubakeith.com